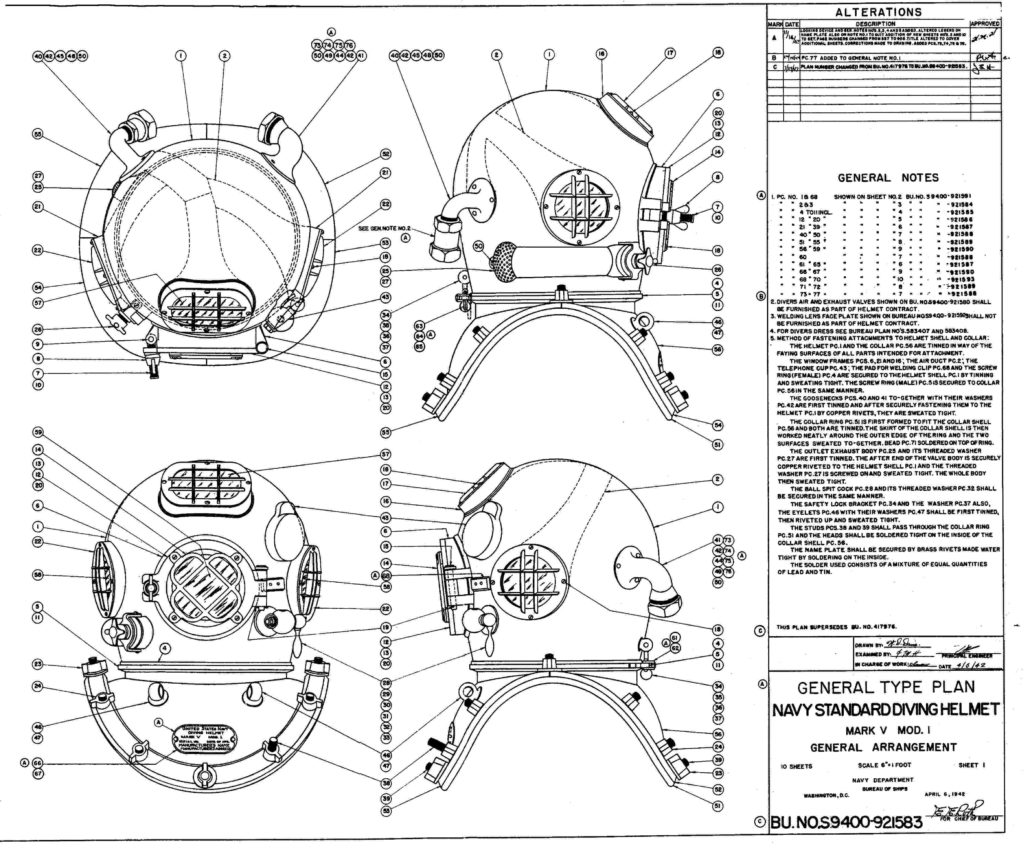 I need a plan for building a Navy Mk V dive helmet. Ask, and the internet delivers. Found in various places, this drawing is to-scale. I'm going to use this as my general plan for getting the size correct.
I found on seajunk.com this photo of the front viewport protector (the grill):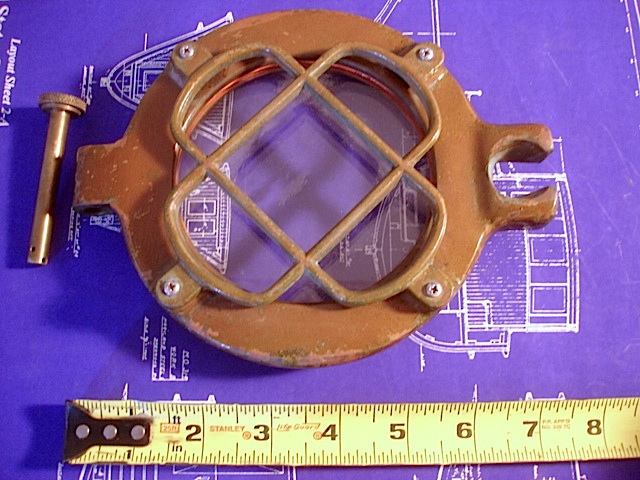 It gives the dimensions of the viewport glass (4″) and shows the overall width (7.5″) of the front viewport. I'm going to use this information to enlarge the blueprint in Photoshop to match. Then, I should be able to pull measurements off the blueprint and stay reasonably close to the proper proportion when I make the components of the helmet.